Religious minorities and State-funded religious education in India- Part I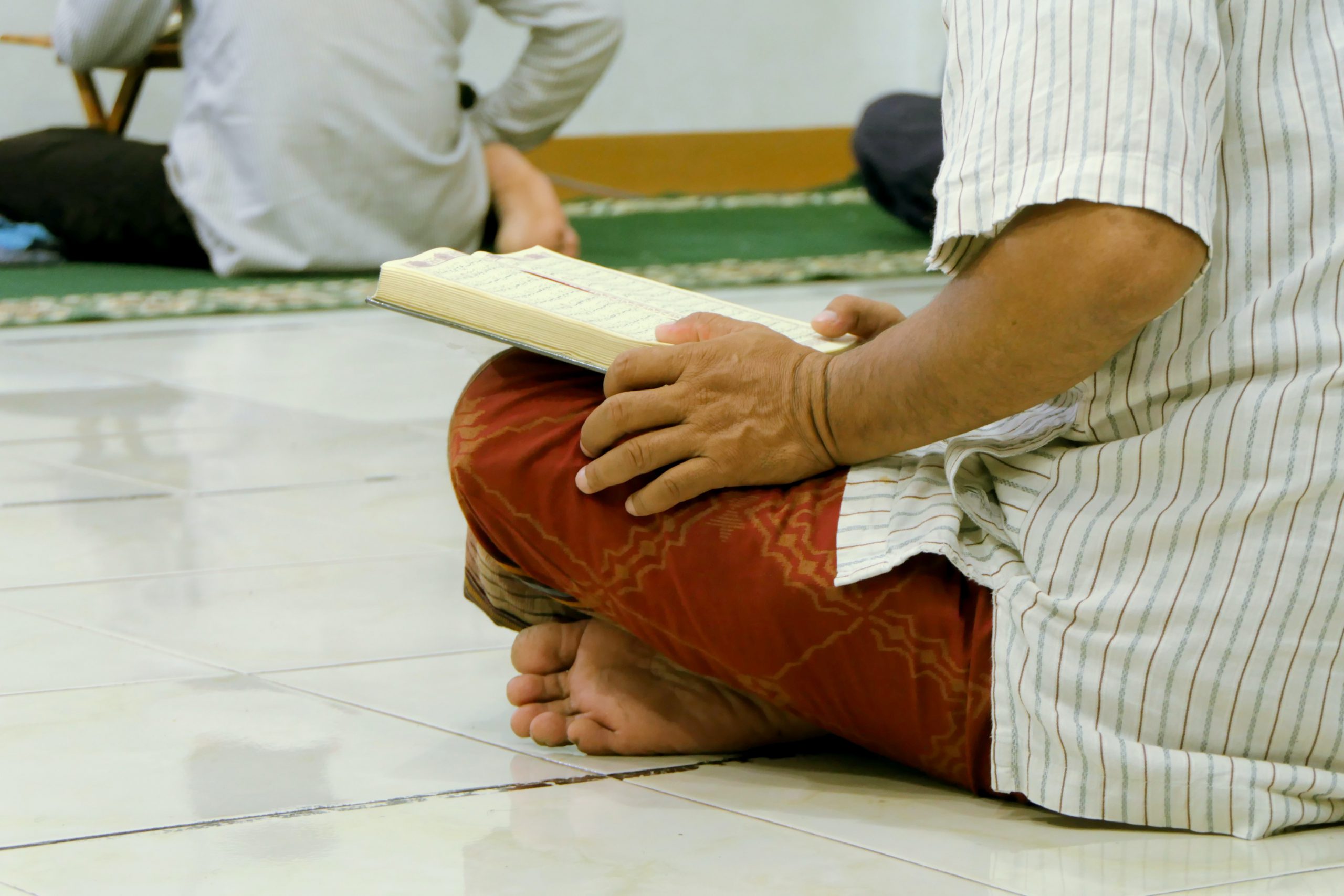 In a bid at reforms in the field of education, the Education Minister of Assam in September announced that starting November 2020, the government-run madrasas and 'tols' (Sanskrit schools) would begin a 6-month transition to becoming regular schools under the Secondary Education Board of Assam (SEBA). The Minister said that the state had taken this decision a few years back and it was setting the same in motion because  "religious teachings cannot be carried out with government funds in a secular country".The announcement also confirmed that the Madrasa Education Board will be dissolved and the Sanskrit Tols will be handed over to the Kumar Bhaskarvarma Sanskrit University and "will be converted into centres of learning and research where Indian culture, civilisation and nationalism will be studied". The Assam Government runs about 614 Madrasas, while about 2000 or more are run privately mostly by the Jamiat Ulama-e-Hind. There are about 100 government-run Sanskrit tols and 500 private ones in the State.
As reasonable as the move may seem for a modern-day secular state attempting to redirect the employment of public funds from religious education to mainstream education, the announcement was greeted with heated protests from minority organisations like the All Assam Muslim Students' Association (AAMSA), the All Assam Minority Students Union (AAMSU), the Jamiat-e-Ulema-e-Hind and Muslim clerics, all of whom claimed that the reforms were driven by an anti-Muslim agenda – even though the move also sought to close Sanskrit teaching 'tols'. Similar protests also erupted in 2015, when the state of Maharashtra had decided that madrasas and Vedic Pathshalas that did not teach mainstream subjects would be considered "non-schools", and ineligible for state funding. 
Madrasas are traditional schools or colleges that impart religious education in Islam, though this may not be the only subject studied. According to members of Jamiat-Ulema-e-Hind, most madrasas, which are part of the Deoband school of thought, follow the Darse Nizami syllabus which includes the study of the Quran, Fiqh (jurisprudence), Islamic law, history, theology and philosophy and Arabic grammar. According to Arshad Madani, an Asian Muslim scholar of Darul Uloom of Deoband interviewed in October 2015 on the subject of madrasas by Victor Mallet for Financial Times – "There's not a single city in India without one. Ninety nine percent (of madrasas) are Deobandi." Mr. Mallet's report also states that as of 2015, across Pakistan, Bangladesh and India, there were estimated to be six million students graduating from madrasas, with some graduates of madrasas in Pakistan and Afghanistan proven of becoming international terrorists and murderers. The same article quotes a Bangladeshi newspaper editor and father of novelist Tahmima Anam, Mahfuz Anam, who refers to liberal bloggers being hacked to death in Dhaka, and states that, "There is an underbelly of religious intolerance that has spread through Madrasa education." 
With subjects of formal education like Maths, Science, etc still considered as those taking away the "spirit of Islam from madrasas", and only being offered as optional curriculum in most madrasas, ergo, these graduates are diverted away from the mainstream. Recognising these graduates at par with the others (from the regular institutions) would be unjust to both parts. Added to this, if the government was to fund and strengthen such a parallel curriculum for a particular section of the society as well as ensure schemes and reservations to secure the participation of these candidates in both professional education and public services, it would be susceptible to charges of favouritism. It would not be far-fetched either to say that the quality of public services and therefore national interest would be at stake. Keeping the contention that teachings of conservative Islam in madrasas fuel violent extremism apart, what concerns us herein is – how constitutionally legitimate is it to expect the "secular" State to fund educational insitutions that preach "the spirit of Islam" or any other religion in negation of the state-set syllabi? While considering the above question, this series of articles  will also evaluate the role of the Central government in determining religious minorities and examine the available data to acknowledge the sections of minorities that benefit the most from State funding and schemes etc. 
What the Constitution says
Indian Constitution does not define the term 'minority' but has provided substantial freedoms to religious and linguistic minorities with respect to establishment and maintenance of educational institutions. Article 30 mandates that the State does not discriminate on the basis of religion while providing aid or recognition, and that religious and linguistic minorities would have the freedom to establish and administer educational institutions. However, Article 28 says that "no religious instruction shall be provided in any educational institution wholly maintained out of State funds" [Article 28(1)]; unless that is, the educational institution "has been established under any endowment or trust that requires such religious instruction" to be imparted. This is also made subject to the condition that a State-funded minority educational institution will not force a student/attendee to take part or be subjected to such religious instructions. 
Madrasas that do not teach the state-set syllabi and only preach Islam, despite being fully State-funded give admissions to children from the Muslim community only and the religious instructions are mandatory to follow. Similarly, despite Vedas not restricted for study by any specific community, if the state-funded pathshalas/tols are not imparting the regular education and the religious curriculum is mandatory for all students, both such institutions run contrary to Article 28. Read this in the background of the mandate under Article 14 which accords equality before law or equal protection by the law,and  it would become clear that the State can afford no special privileges to minority institutions imparting primarily religious instructions or those forcing the same into their curriculum for all students. Such privileges if accorded would be unconstitutional. 
To the extent that the move of the Assam government applies to both madrasas and Sanskrit Tols, it cannot be said, by any stretch of logic or legal imagination, that the move is discriminatory. The State can mandate that the educational institutions funded by it provide education to all and in accordance with the mainstream curriculum. 
Education schemes for religious minorities
In 1993, the Central government took out a notification listing 5 communities, i.e. the Muslims, Christians, Sikhs, Buddhists and Parsis as "minorities". Jains were further notified as a minority community in 2014. However, there are no set guidelines on how the Union Government determines which community can be classified as 'minority'. Clearly, to determine such status and to eventually bestow various privileges on the same, there should be a set standard or procedure in absence of which the entire exercise is arbitrary and violative of Article 14. The Supreme Court has held on this that for determination of minority, the unit has to be the state and not the country as a whole. 
These arbitrarily determined 'national religious minorities' have been granted reservations by both the central government and in the states/UTs. Centrally, apart from the 27% reservation for OBCs, a 4.5% slot has been reserved for "other minorities" as defined by the above-mentioned 1993 and 2014 notifications. 
There are several schemes that support minority educational institutions and that sponsor education of religious minorities in state-funded educational institutions and upto the level of professional courses and coaching thereof, like – the Scheme for Infrastructure Development in Minority Institutions, Central Sponsored Scheme for Providing Quality Education in Madrasas, Maulana Azad National Fellowship, Naya Savera: Free Coaching and Allied Scheme for Minority Students/Candidates, Nai Udaan: Scheme for Support for Minority Students clearing Prelims conducted by Union Public Service Commission (UPSC), Staff Selection Commission (SSC), State Public Service Commissions (SPSCs), the Padho Pardes Scheme, and several scholarship schemes. Apart from these schemes, we have the National Commission for Minorities and the Maulana Azad Education Foundation which specially promote interests – educational, cultural and otherwise – of minorities, and receive thousands of crores for doing the same. 
According to the Ministry of Minority Affairs Annual Report for 2018-19, a total outlay of around Rs. 3296.95 crores was approved for the remaining period of 14th Finance Commission (2017-18 to 2019-20) for utilization under the above-mentioned schemes and Foundation. To promote Ved Pathshalas, on the other hand, the Ministry of Human Resource Development allocated a grant-in-aid of a total corpus of Rs. 35.77 crores between 2017-18.  
Whether there is parity within religious minorities as recipients of state funds and other benefits in the form of schemes/scholarships etc., and the developments projected by the National Education Policy 2020 will be discussed in the next part. The author will also attempt to test the constitutional validity of a centrally-determined list of minorities and the prevalent use of public funds in religious education.